The importance of Layering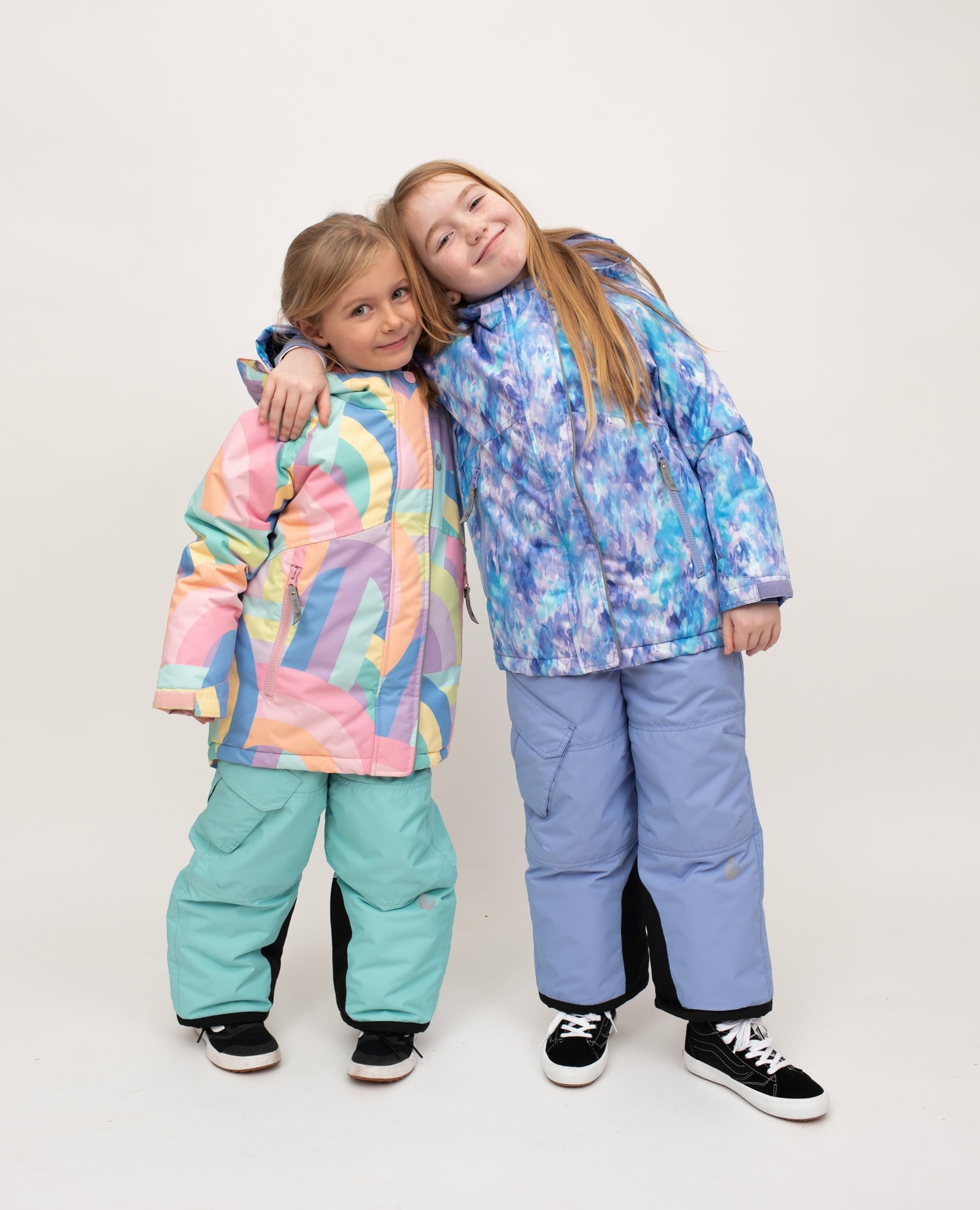 Today we're taking you through the process of understanding the different layers that make up your outfit for outdoor activities with this handy guide on the importance of layering; so that you and your little ones are prepared to face the weather whatever the season. Layering is a critical aspect of ensuring that children are comfortable and safe during outdoor activities and adventures. Children are particularly vulnerable to the cold because their bodies have a larger surface area to volume ratio than adults, which means they lose heat faster. Layering helps to regulate body temperature, prevent overheating and sweating, and protect against hypothermia.
This is why as a parent it's important to understand the layers. There are three main types of clothing layers to consider when dressing your little ones for the outdoors. These are the base layer, the middle layer, and the outer layer - it's important to consider all three layers when you're heading out on your next adventure!
The first layer is the base layer or under layer.
This should be worn against the skin and be a close fit. The base layer is designed to keep you dry and comfortable and can be worn underneath your other layers. Or, it can be worn on its own. The base layer should be made from materials such as merino wool or polyester and should work to 'wick the sweat' off your skin. This layer should work to absorb and remove your sweat, keeping you comfortable while on the move.
The second layer is known as the middle layer: This layer should be worn next to the base layer. The middle layer is usually made from a fleece material and is the layer that will keep you warm. This is known as the 'insulation layer.' Our All-Weather fleece gear is an example of an insulation/middle layer that can be worn under a waterproof jacket to keep you warm and dry.
The third layer is known as the outer layer or shell layer: This layer should be worn on the outside. The outer layer is designed to protect against wind, rain, and snow. It should be waterproof and breathable to prevent moisture from getting in while allowing sweat to escape. It should also be durable and have some level of insulation, but not too much as it could lead to overheating.
Here at Therm, we pride ourselves on our waterproof jackets and coats that are designed to keep the little ones dry and toastie warm so that they can explore the outdoors no matter the weather!  Our waterproof jackets and coats are made from the best materials, and fabrics and are seam-sealed lab tested. Try our ultra-light 10K Packaway Rainshell Jacket for a lightweight and packable rain jacket that is ideal for travelling and camping! Or, our famous Splash Magic Jacket which features a magic pattern when wet!
In conclusion, layering can be particularly important for children engaging in outdoor activities and adventures, such as skiing, snowboarding, sledding, or hiking. These activities require a lot of energy and movement, which can lead to sweating, followed by rapid cooling when the child stops moving. The proper layers can help prevent this rapid cooling and keep the child comfortable and safe.
It is also essential to choose the right accessories, such as hats, gloves, and socks, to complete the layering system. These accessories should also be made of moisture-wicking and insulating materials to prevent heat loss and maintain body temperature.
---