Fun Child-friendly Springtime activities to Enjoy in Canada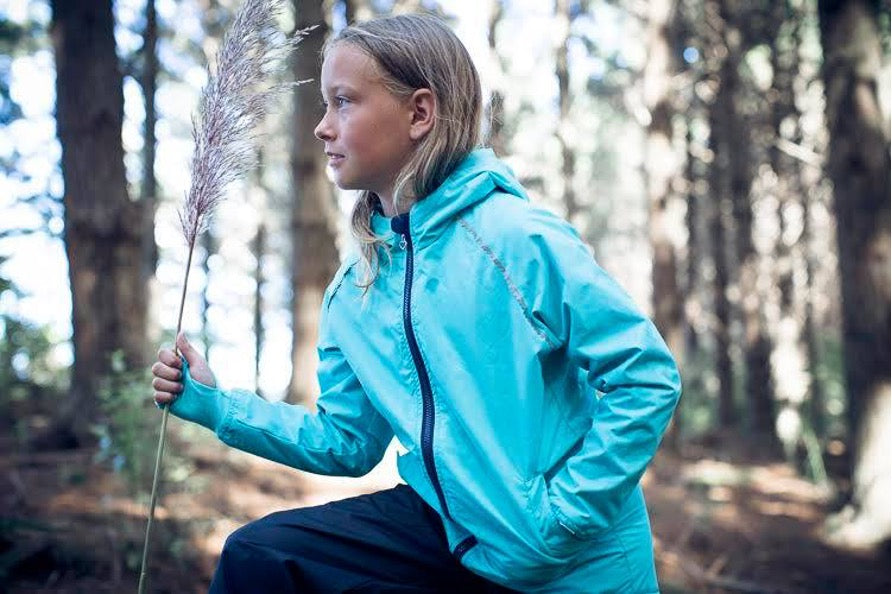 It's March, and you know what that means…Spring is just around the corner! Longer days, longer nights, and more outdoor activities. We can finally begin to wave goodbye to the snow and wave hello to some sunshine! (Well, in some areas). If you live in Canada and are stuck for outdoor activity ideas, then you've come to the right place. Here are five child-friendly springtime activities to enjoy in Canada! Let's get into it.
1. Spring skiing
Spring skiing is a fun and popular activity here in Canada! Sure, the sunnier days are here; but light snow or rain can continue into May and June, with temperatures typically sitting at 50–68°F. So, head up the slopes with your little ones and make a day of it. Suit up in Therm and you'll be ready to tackle the day! Our childrens ski outfits are carefully lined and lab tested to ensure for protection all day long. Designed for a day up a mountain, all items are waterproof, windproof, and sustainably made from recycled materials.
2. Waterfalls

Plan a family trip and chase the waterfalls! There are many beautiful waterfalls here in Canada. Many of them have child-friendly trails, so the whole family can get outdoors and explore together. Add these waterfalls in Jasper National Park to your bucket list this spring: 
Jasper National Park: Sunwapta Falls
Jasper National Park: Athabasca Falls
Jasper National Park: Tangle Falls
Each of these falls has spectacular views that'll make the kids go "wow!" Just make sure you pack your childrens waterproof jacket by Therm for added protection!
3. Visit the cherry blossoms
This is an activity that the children will love. Visit the spring cherry blossoms for a full day of frolicking and dancing through the beautiful flowers. your eyes and nose will thank you! The cherry blossoms in Vancouver are only visible from March to June, so this is a perfect spring activity. Or there are even beautiful fields of tulips to marvel at with all sorts of colorful flowers popping up this time of year.
4. Go on a hike!
Get your tramping boots on, it's time for a hike! Not to worry, there are various short hikes for little legs here in Canada, with many of them only a short distance from Vancouver. Some decent trails include Queen Elizabeth Park, Maplewood Flats Conservation Area (for up close and free bird watching), and Cypress Provincial Park to name a few. Add these hikes to your list and give them a try. Make sure you suit up in Therm and pack an all-weather hoodie for those unpredictable days!
5. Go whale watching!
If you're looking for an adventure that each family member will enjoy, look no further than whale watching. Watching whales is an incredible experience that will be a day the kids will remember. Their curiosity will be piqued as they watch the whales go by! Various guided tours are available, or you can watch from a distance. Be sure to take a camera with you, you can expect to take some beautiful shots! 
So, there you have it, five child-friendly spring activities for you and your family to enjoy. We hope this has given you some inspiration to get out and about this spring.
Be sure to tag us on Instagram or Facebook on your adventures wearing Therm.
With Love,
The Therm Team x
---