Best Winter Staples for Fun Outdoors This Winter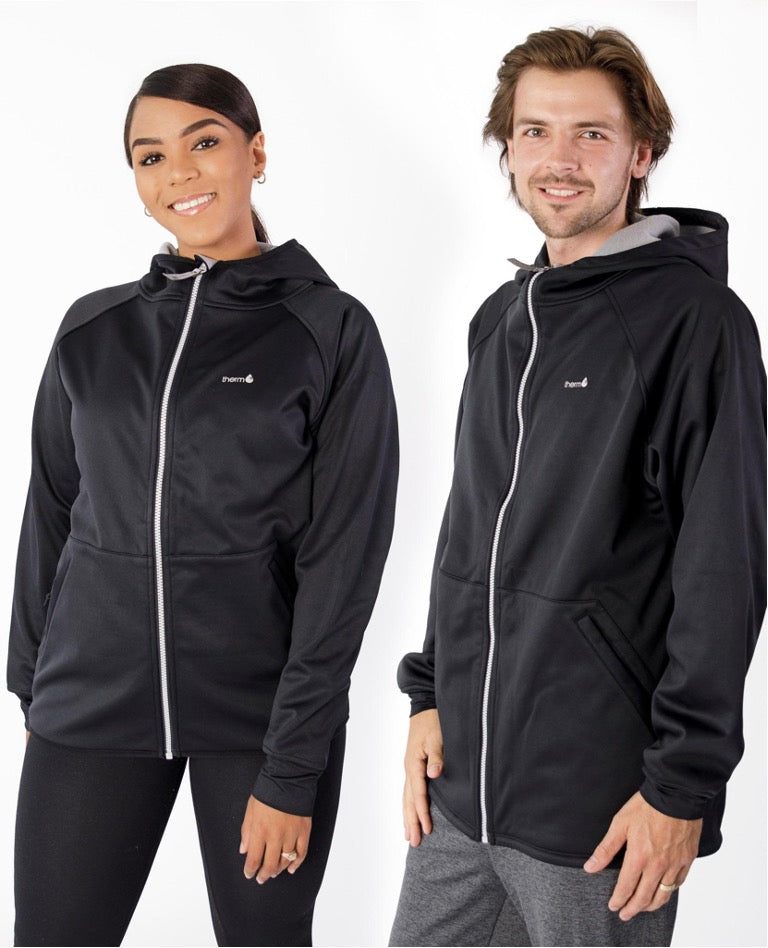 Too often, we see families cooped up inside during the wintertime; doing their best to beat the chill. We're here to tell you that winter is the perfect time to get outside and venture into the outdoors. Canada can get cold, so it's essential that you're prepared before you head out on your adventure. Here are 8 of Therm's best winter staples for fun outdoors this winter. 
Layers
Did you know during the cold winter months, 3 layers are advised to help you beat the chill and keep yourself toasty warm?
These 3 layers are:
The base layer: for absorption
The middle layer: for insulation (i.e., a thermal)
The outer layer: for protection
Do your best to always follow the 3-layer rule, especially when venturing out on an outdoor adventure!
Warm/insulating socks
Warm socks are a must during winter. Make it your mission to find each member of the family some warm socks that they can rely on, year after year. Nowadays there are thankfully brands that create thin yet incredibly warm and insulated socks - so there are lots of options to choose from. Whether you like a thicker woollen sock or a thinner insulated sock - you'll be likely to find something that suits your preference.
Think comfort, practicality, and warmth - that's what you get with our All-Weather fleece hoodies. Made for the entire family, we've got hoodies for you and the little ones. Made with a protective outer shell and bonded with ultra-soft microfleece lining for warmth. This jacket is the whole package, take it with you wherever you go. Rain, hail, or snow!
Good Quality Hiking Shoes
If you're going on a winter outdoor adventure, you're going to want to invest in some good quality hiking boots, or shoes that you know are going to keep your toes, and the toes of your little ones protected. Sure, they may come with an expensive price tag; but pay the price now and you'll have them for years to come! 
All items in our Snowrider Ski Collection are insulated and seam-sealed to prevent leaks. This is essential to keep dry and protected while out in the wet weather. All items are waterproof, windproof, and sustainably made from recycled materials. Shop with Therm for a lab-tested range of children's snow//ski clothes.
A beanie
Need we say anything more? A good quality beanie is a must in wintertime. Keep yourself toasty warm head to toe! 
A pair of gloves
When it's sub-zero outside the last thing you need is freezing-cold hands. Invest in a quality pair of gloves - some that you can rely on time and time again. Gloves are needed when heading up the mountain. They're also perfect for bringing out competitiveness during family snow fights! You won't regret it!
You can't go wrong with a puffer jacket! Therms Hydracloud Puffer Jacket is the perfect gift to give to your child this winter. Featuring a fully waterproof and windproof outer, combined with an ultra-soft cloud-like inner lining for comfort. Providing lightweight warmth and protection in all weather conditions. This is a staple in the winter wardrobe!
So, there you have it. Therms best winter staples for fun outdoors this winter. We hope this gives you some inspiration to invest in some winter staples so that you can get out and about with the family and have adventures this winter.
With Love,
The Therm Team x
---